Firearms + Defense Weapons (FFL)
The precision engineering and power behind Firearms and Defense Weapons is what, ultimately, makes the need for high quality treatment and tooling solutions a necessity.
Certified Tool & Grinding is a trusted leader in successfully manufacturing precision gun tools for firearms and defense weapons. Our engineering team is eager to design a custom tool that is specific to your company's unique firearm manufacturing requirements. In addition to that, we also help major manufacturing companies efficiently extend the life of their tools, as well.
Each and every one of our tools are proudly made in the USA at our Dayton, Ohio facility.
All precision Firearms and Defense Weapons are going to begin with precision tooling. That is why we proudly manufacture a wide variety of solid Carbide Cutting Tools.
End Mills
Reamers
Form Cutters (Rifle Barrel Machining)
Component Milling
Drilling Operations
Out of every tooling option that is available, the carbide cutters are certainly favored among many manufacturers. The carbide cutting tool contains a carbide material that is going to provide an improved cutting performance, while effectively machining with unbeatable results. The carbide material offers enhanced tooling capabilities, which is, essentially, due to the tool's physical strength and increased resistance to wear, pressure and heat.
FFL Type 07 License- Manufacturer or firearms other than destructive devices
Extend The Life Of Your Firearm Manufacturing Process
At Certified Tool & Grinding, we strive to exceed expectations in quality, accuracy, repeatability and delivery, in order to successfully extend the life of your Firearm Manufacturing process.
We have an experienced team of engineers that, actually, give you the opportunity to approach us with your most complex firearm manufacturing challenges. Your precision gun tools are going to receive exceptional accuracy. Not only that, but we will also make sure that each tool efficiently meets the exact tolerances of the firearm industry.
Equipped with state-of-the-art machinery, our facility has the ability to properly meet the growing demands and accurately attain the creative visions of our customers on a regular basis. That same precision, expertise and commitment to quality will go into helping you extend the life of your firearm manufacturing process, specifically with our vertically integrated in-house PVD Coating Process for Firearms and Defense Weapons.
Whether you are in need of a quote or application support, our expert engineering team is eager to assist you with your cutting application, in order to develop your company's unique solution!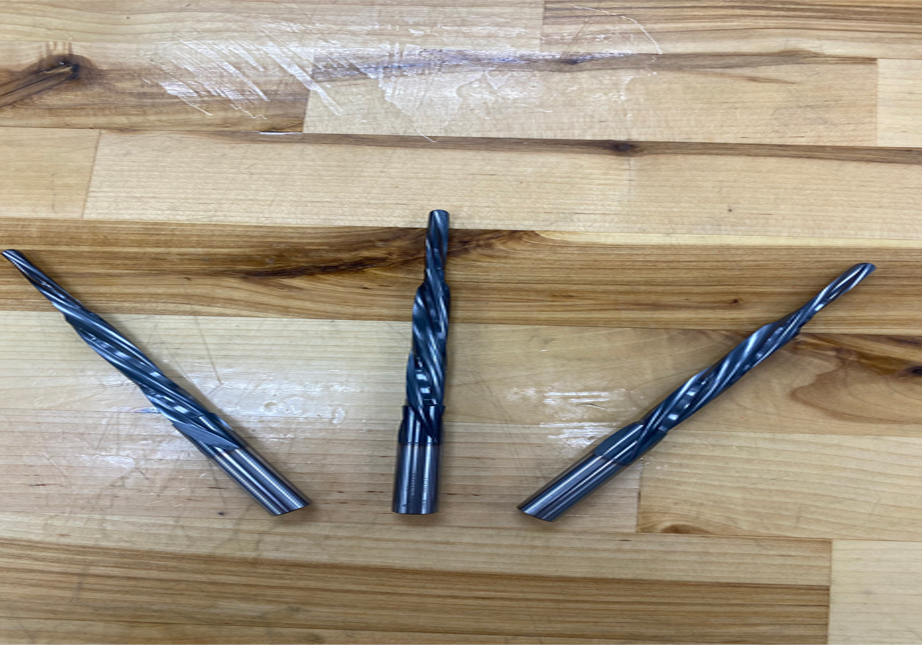 Engineering Of Cutting Tools
Firearms and Defense Weapons are extremely complex machines that require precise standards on every piece. The reason for this is to ensure that the firearm or defense weapon constantly operates with reliability, dependability and safety, as intended.
The Certified Tool & Grinding FFL Magnum collection includes Cutting Tools that are, particularly, designed for the machining of specialized firearm alloys. These cutting tools are produced to, both, customer supplied part geometry and our engineering expertise modified standards, because there is no "one-size-fits-all" solution when it comes to tooling for Firearm Manufacturing. With our precision gun tools, your firearm components can expect a more accurate cutting performance during the operation.
The tools that are utilized in your firearm manufacturing process are critical to your company and its operations. As a manufacturer, it is necessary that your cutting tools accurately fit your precise needs. That is why Certified Tool & Grinding is proud to offer a fully custom tool design, for all of your firearm and gun tool applications.
With custom cutting tools that are designed by our engineers, your firearm components will be guaranteed a precise and repeatable cut, each and every time.
Ready to find the perfect tool, machining or PVD coating solution? Get started today.