Firearms + Defense Weapons (FFL) - PVD Coatings
If you are looking for a high performance coating for your firearm that is durable and looks fantastic, then look no further than one of Dayton Coating Technologies PVD Coating service offerings. The precision engineering and power behind firearms and defense weapons makes the need for quality treatment and tooling solutions essential. Our industry-leading quality services and exceptional team are here to provide real PVD Coating solutions.
With our PVD (Physical Vapor Deposition) process, your firearms and manufacturing tools will achieve maximum efficiency. Our PVD Coating process is used to provide hardness and abrasion resistance to machined parts and cutting tools. The extremely thin application of our PVD coatings will ensure that there is no perceivable thickness acquired, making certain that your tools properly stay within tolerance. The hardness of a PVD coating does not affect the characteristics of the steel underneath. A PVD Coating's hardness will provide excellent abrasion resistance and a lower coefficient of friction, which results in less sliding resistance reversal and faster feed rates without wear.
It is highly recommended that you keep your coated parts oiled, in order to prevent corrosion. Be careful of your coating provider's PVD process. Use a PVD coating company that knows how to not overheat your steel.
FFL Type 07 License- Manufacturer or firearms other than destructive devices
Firearms & Defense Weapons PVD Coating Attributes

Thin coatings (2 to 5 microns) - minimal impact on size tolerance
Low friction coefficients - minimize friction losses
High adhesion to a wide range of steels
Ability of deposit alloyed & multilayered coatings
Ability to mask regions, where no coating is desired
Zero environmental impact - no effluents or toxic chemical
Typical PVD Coating Colors
The PVD Coatings that we have available, here at Dayton Coating Technologies, come in a diverse range of colors. The color is going to depend upon the chemical composition of the particular coating.
Gold (TiN)
Rose Gold (TiCN)
Dark Grey (AlTiN)
Blue Grey (AlCrN)
Pale Gold (Zirconium Nitride)
It is important to note that the amount of carbon in each coating may vary. This could potentially result in a PVD coated part varying, just slightly, in color. Additionally, it is important to understand that different surfaces on a part, coated with the exact same coating, will appear to be different colors, as well. These slight variations in color will in no way impact the performance.
Treatments For Firearm Components
Firearm components can also have pre-treatments applied, in order to provide different surface finishes.
Matte
Semi-Matte
Polished
Our vertical integrations will make sure that your parts are able to receive a full suite of treatment solutions. All PVD coating processes are designed to successfully protect your firearm from wear.
Oftentimes, firearms represent an investment. You want to be sure that all components, that go into creating a firearm, receive the best treatment possible, in order to ensure many trouble-free hours of shooting.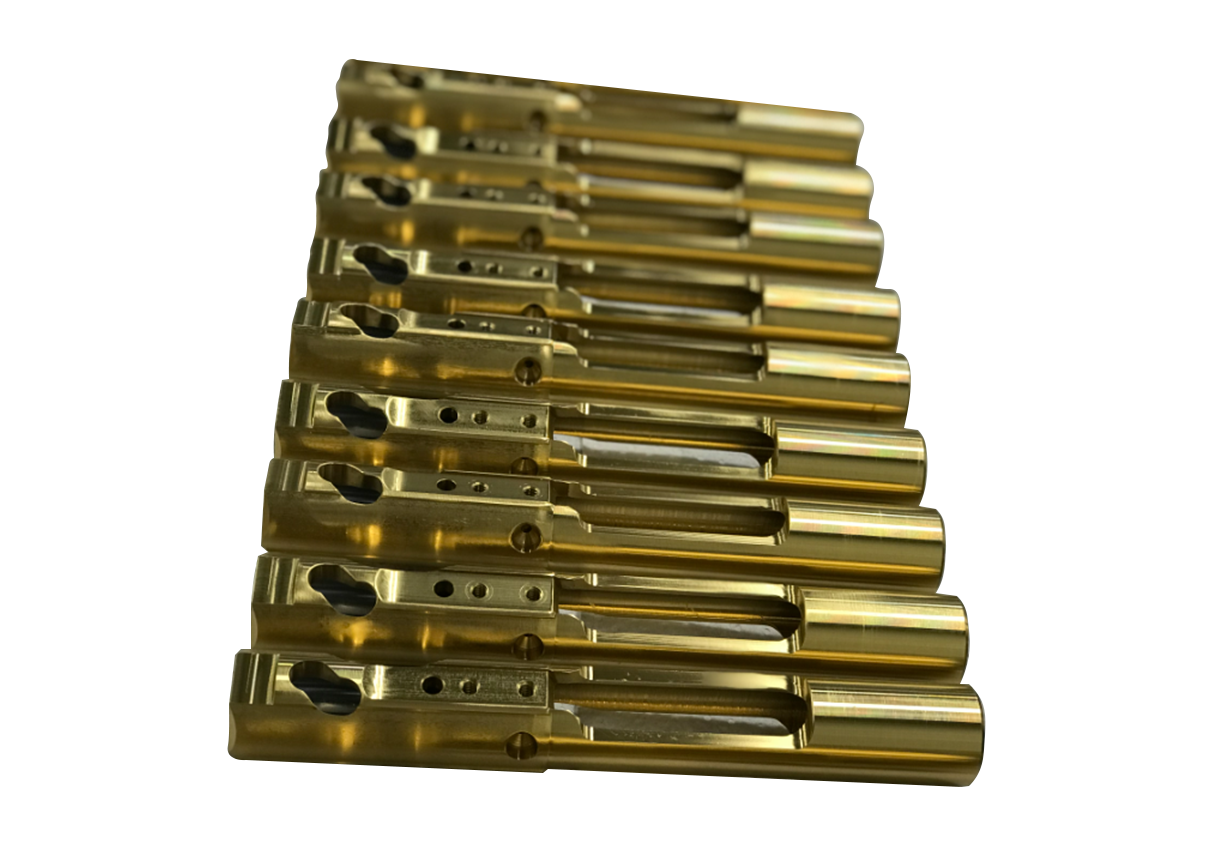 The classic Gold (TiN) or Rose Gold (TiCN) PVD Coating will come with underlying improvements that provide, both, a beautiful and functional finish. Each process is made to effectively handle the rigors of classic competition that you are accustomed to.
The FFL 045 - Titanium Nitride is unique, in terms of firearm finishes, as it not only offers a custom look to your firearm, but it additionally adds durability and reduces the friction on the coated part. Another advantage with Titanium Nitride is that the average coating adds only 3 micrometers of thickness. Therefore, it will enhance the function and the look of your firearm, without causing any interference to the part's functionality and performance.
The FFL 045 - Titanium-Carbo Nitride provides a beautiful, functional finish that stands out.
(Example: Pre-Treatment & AlTiN)
A gray dense nano structured PVD Coating comes with a matte or reflective finish that can efficiently handle, both, wear and impact.
This process was created to support power related wear issues.
Expect this product to be darker in color, especially when the coating is applied to a matte or blasted oiled finish.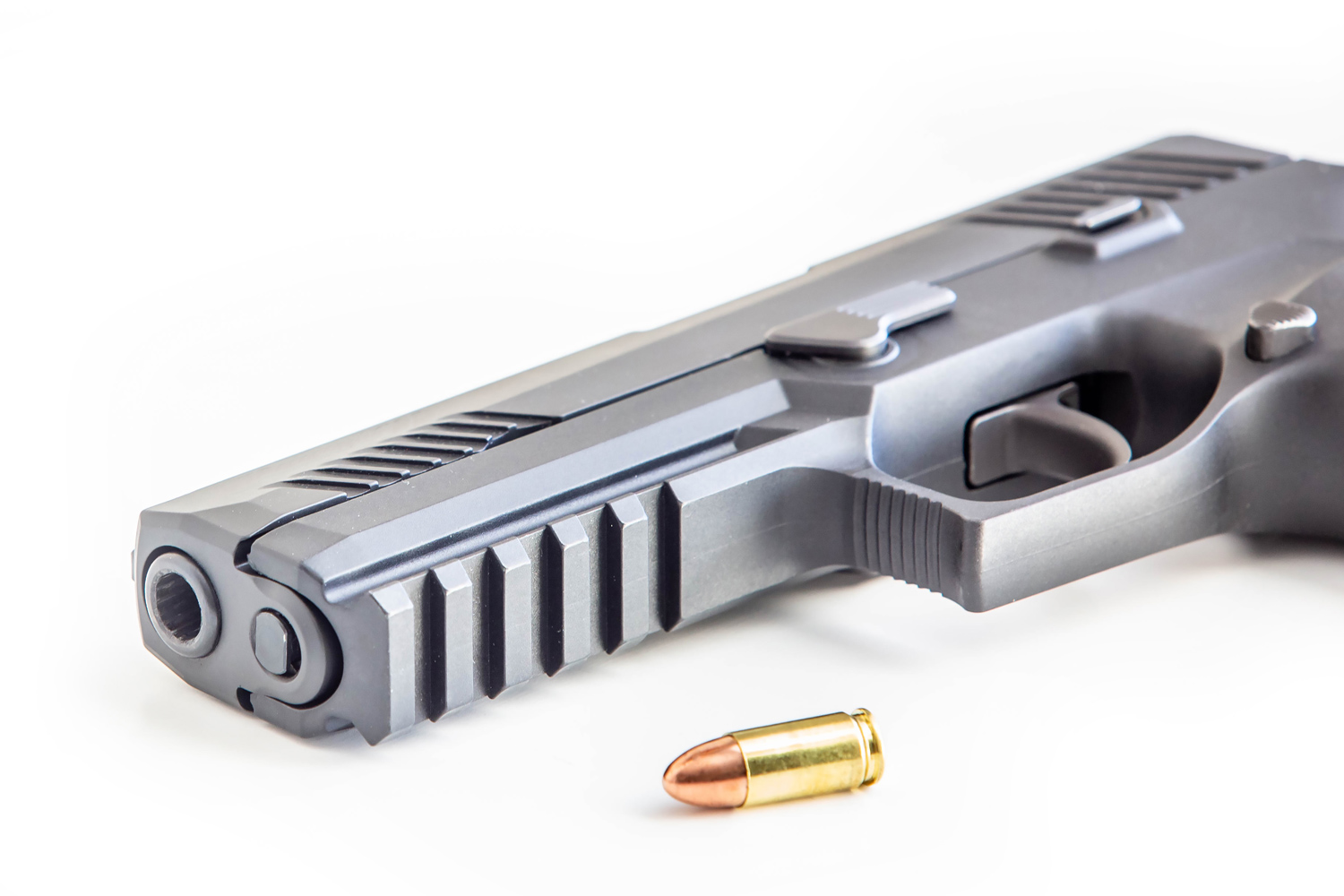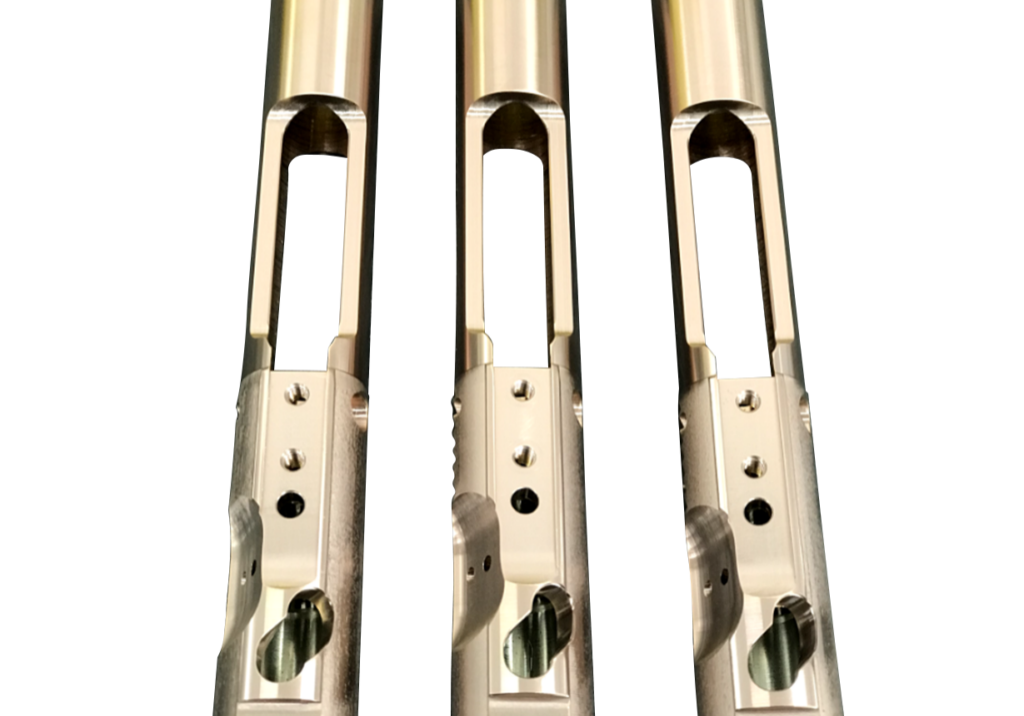 (Example: AlCrN & Post-Treatment)
This treated, superlattice and high performance dense PVD Coating will provide a sustained performance in the most demanding environment. The PVD coating is hard and tough with incredible erosion and thermal resistance.
Firearms & Defense Weapons PVD Coating Benefits

Hard, scratch & wear resistant
Lubricious, corrosion & chemical resistant
Beautiful color
No appreciable build-up to interfere with firearm operation
Can be applied over a high polish finish
Ready to find the perfect tool, machining or PVD coating solution? Get started today.