MEDICAL COMPONENT COATING
From biocompatible coatings to high-performance tools used in medical part production, we have the perfect manufacturing solution for your operation. We are experienced with selective medical quality requirements and provide rigid technical solutions. All instruments and coatings are 100% inspected pre and post production and processed with specialized quality procedures by our on-staff tribological engineering support team.
Highlights:
Tight, Precision Masking
Superior Coating Adhesion
Experts at Working with 300 Series Substrate
Medical Part and Coating Training Available
Medical Part Manufacturing Specifications Available for Purchase
Erosion Resistant Parts with Correlative Thickness Control
MEDICAL, ROBOTIC, & PROSTHETIC PVD BENEFITS
 
Improved Instrument Performance
Barrier Layer for Various Solutions
Decreased Friction with Improved Wear Resistance
Excellent erosion resistance
Increased lubricity
Autoclave Compatible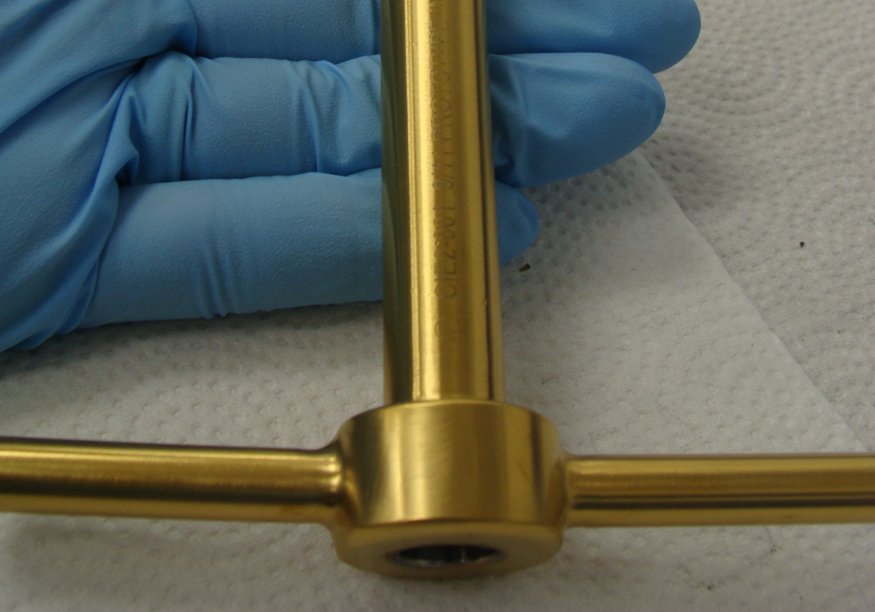 This high quality, biomedically tested Instrument coating line is validated for 24 hour exposure. Precision, tight masking ensures coating is applied only to critical areas of your instrument leaving a clean masking line and reliable surface.
Ready to find the perfect tool, machining or PVD coating solution? Get started today.